Description
*(Video content from the internet, for reference only. Please refer to Figure 1 for the actual product, the weights are not included.)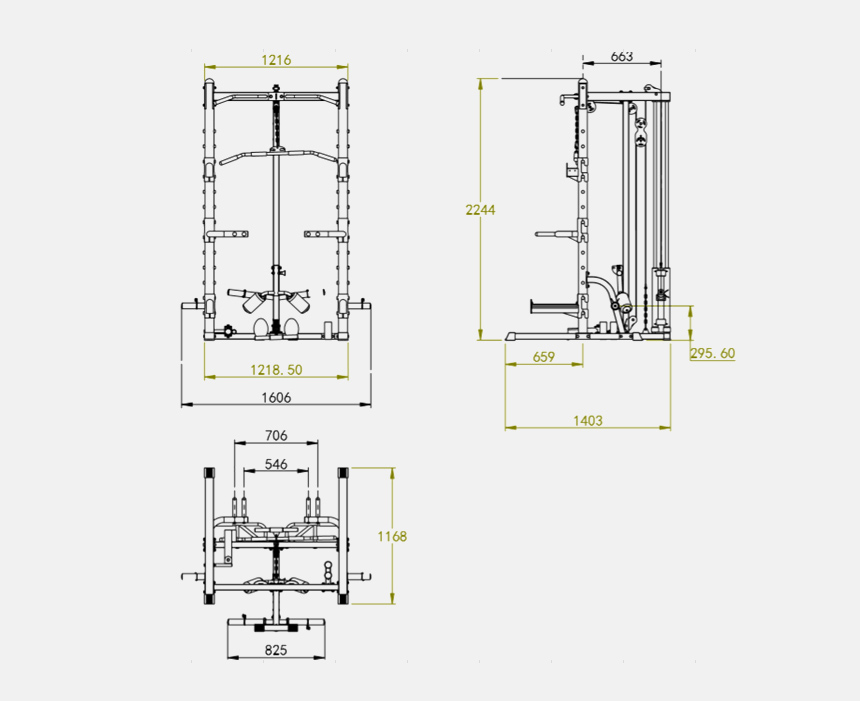 Specification:
WARRANTY 12 Months
Product net weight: 100 kg
Product gross weight: 120 kg
Max load: 200 kg
Packing size: 2280 x 640 x 320 mm
Product size: 2244 x 1606 x 1403 mm
Bench, barbell, and weight are not included
Functions:
Squat rack in the maintenance of the original form of the most secure fitness equipment can do dips, standing and sitting lat pull-down, hand lift, squat, push up, chin up. With bench can do incline decline flat shoulder press, stretch.
All-purpose half rack with cable functions, chin up, dip, landmine, and storage, all within a minimal footprint. This half-rack weighs 120kg with the carton which is heavier than a lot of full racks in the market. Therefore, it can offer you the ultimate fitness experience when you are working out at home. No matter in terms of stability, security, or functionality, it is one of your best choices for your home gym.
The muscles in the various areas of the body can be effectively trained.